Institutions vs. collaboration
In this prescient 2005 talk, Clay Shirky shows how closed groups and companies will give way to looser networks where small contributors have big roles and fluid cooperation replaces rigid planning.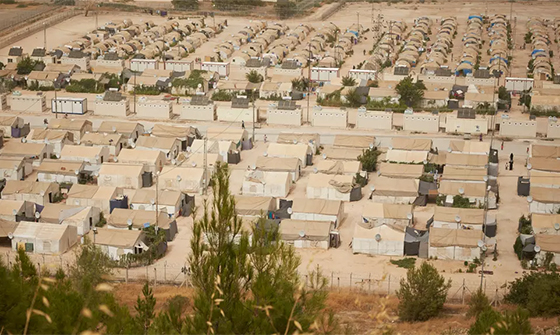 Building a future from the camps – Turkey's Nizip refugee camp
Text by: Anne-Marie Bissada
As a Syrian refugee in Turkey, you have a choice of where to stay. Some people arrive with nothing and seek shelter in the camps which are run by the Unites Nations or the Turkish government. But other Syrians start to build a kind of new life in Turkey. Audio is available
A new approach to defending the Human Rights of Migrants
TED Fellow Itamar Mann details the perilous boat migrations of asylum seekers crossing the Mediterranean Sea. With evidence gathered by researchers, he explains how lawyers are making progress in prosecuting human rights abuses
Helping Refugees Integrate

Irem Ergun challenges our current approach to the refugee crisis and highlights the role of locals in enabling and facilitating integration.
What if we helped refugees to help themselves?

The Director of the Refugee Studies Centre at the University of Oxford will shed more light on misconceptions and facts around this issue, challenging you to rethink many aspects of the crisis.